2019 Tinkerfest: Invitation to Makers, Artists, Scientist & Hobbyists
Science Museum Oklahoma (SMO) announced on May 28 that applications are now open for makers, artists, scientists, and hobbyists to host a table at the 2019 SMO Tinkerfest, set for 9 a.m. to 4 p.m. on Sept. 28 at the museum located at 2020 Remington Place in Oklahoma City.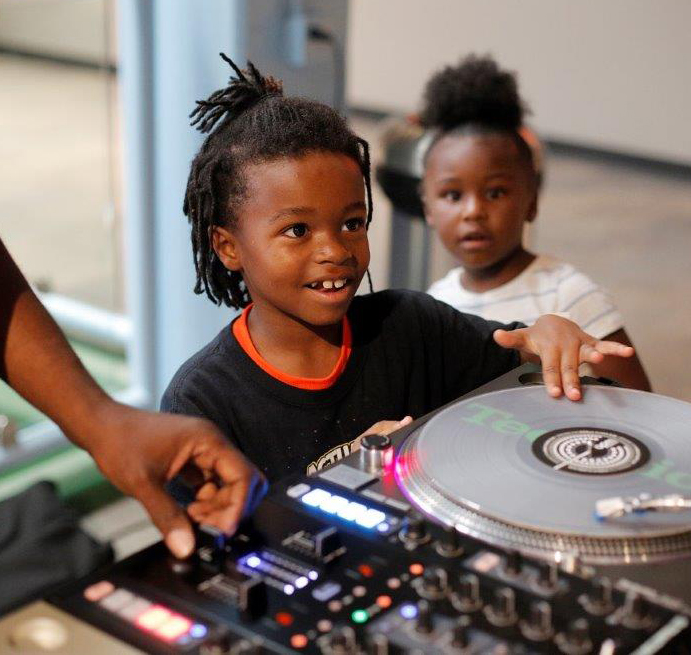 Presented by Oklahoma NSF EPSCoR — the National Science Foundation Oklahoma Established Program to Stimulate Competitive Research — and sponsored by Express Employment International, Tinkerfest is a daylong celebration of curiosity and creativity that encompasses the entire museum and grounds. The museum set a new single-day attendance record during the 2018 event with more than 11,100 guests receiving free admission to experience more than 70 hands-on tinkering activities developed by the museum and over 40 community organizations and individuals.
"Tinkerfest has grown into an eagerly anticipated community event, an outstanding day to celebrate creativity, innovation and trying new things. In just two short years we have seen participation soar and so many new partners wanting to be involved — which is exactly what this day is about, our community and expanding opportunities for us all to participate in activities that push our imagination and explore our world in novel ways," said Sherry Marshall, president and CEO of SMO.
"This day would not be possible if it were not for the involvement and support of our presenting sponsor, Oklahoma NSF EPSCoR, and our local community of artists, inventors, schools, peer museums and beyond who willingly share their skills."
Interested individuals or organizations should have a hands-on hobby, project, skill or trade that can be shared with attendees. Past tinkering activities have spanned from disassembling cars, candle making and, music, and podcast production to foil sculpting, loom knitting and robotics.
"As our third Tinkerfest approaches, we're reflecting on the experiences of the last two years and preparing for another amazing day of celebrating creativity, curiosity, collaboration, and community," Marshall added.
Individuals or organizations, including nonprofit and for-profit businesses, may apply to have a table at the 2019 event online at www.sciencemuseumok.org/tinkerfest/apply.
Applications are due by Aug. 30 and there is no fee to apply or to host a table. Accepted tinkerers provide their own supplies for the event.
Sponsorship opportunities are available at a variety of levels for SMO's 2019 Tinkerfest. For more information about supporting Tinkerfest, contact development@sciencemuseumok.org. For information about volunteering at Tinkerfest, visit www.sciencemuseumok.org/volunteer.
For more information about Oklahoma NSF EPSCoR, visit www.okepscor.org. For more information about Science Museum Oklahoma's Tinkerfest presented by Oklahoma NSF EPSCoR, visit www.sciencemuseumok.org/tinkerfest.
###
Press Release Issued by Science Museum Oklahoma, May 28, 2019
Latest News
Friday, September 01, 2023
Friday, September 01, 2023
Upcoming Events
Saturday, September 30, 2023 -

9:00am

-

4:00pm
Wednesday, October 18, 2023 -

12:00pm

-

1:00pm
Tuesday, October 24, 2023 -

9:00am

-

5:00pm