Funding Opportunity: NOAA Climate Program Office FY 2014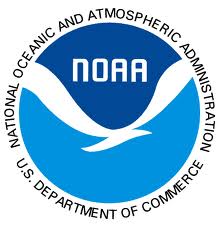 Letters of Intent Deadline: 5 p.m. Eastern Time, September 10, 2013
Final Application Deadline: 5 p.m. Eastern Time, November 14, 2013
NOAA is accepting individual applications for nine competitions, organized around the Climate Program Office's Climate Observations and Monitoring (COM); Earth System Science (ESS); Modeling, Analysis, Predictions, and Projections (MAPP); and Climate and Societal Interactions (CSI) Programs.
From the full funding opportunity:
"We estimate that $11 million will be available through this Announcement in FY 2014 for approximately 100 new awards pending budget appropriations. It is anticipated that most awards will be at a funding level between $50,000 and $200,000 per year, with some exceptions for larger awards."
The competitions include:
Data Sets and Indicators
Paleoclimate Proxy/Multi-proxy Reconstructions and Analyses
Climate Variability and Predictability (CVP): Improved Understanding of Tropical Pacific Processes, Biases, and Climatology
Atmospheric Chemistry, Carbon Cycle, and Climate (AC4): Observation Constraints on Sources and Sinks of Aerosols and Greenhouse Gases
Research to Advance Understanding, Monitoring, and Prediction of Drought
Climate Test Bed Research to Advance NOAA's Operational Systems for Climate Prediction
Sectoral Applications Research Program (SARP): Climate Extreme Event Preparedness, Planning, and Adaptation
Coping with Drought Initiative in support of the National Integrated Drought Information System (NIDIS)
Coastal and Ocean Climate Application (COCA): Ecosystem Services for a Resilient Coast
The Climate Program Office was established in October 2005 to oversee the agency's climate portfolio and to manage the competitive research program that funds high-priority science to advance the understanding and prediction of the Earth system and associated climate processes. CPO also supports multi-disciplinary research and assessments designed to foster the effective use of climate information for informed decision making.
For more information, visit http://cpo.noaa.gov/GrantsandProjects.aspx.
Latest News
Wednesday, March 08, 2023
Wednesday, January 25, 2023
Wednesday, January 25, 2023
Upcoming Events
Tuesday, March 28, 2023 -

8:00am

-

12:00pm
Monday, April 10, 2023 - 8:30am
-
Tuesday, April 11, 2023 - 3:30pm