OU Researchers Collaborate on $20 Million NSF EPSCoR Grant
PRESS RELEASE, UNIVERSITY OF OKLAHOMA, 6-14-13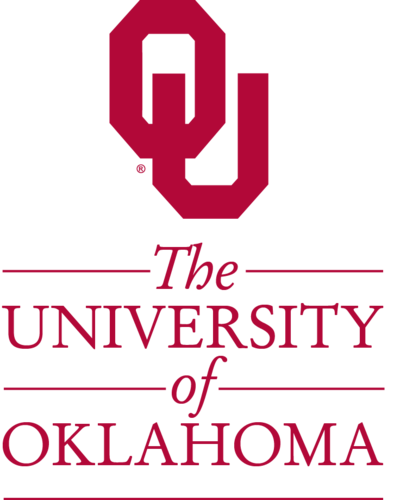 NORMAN – University of Oklahoma researchers will collaborate with researchers from Oklahoma State University, the Samuel Roberts Noble Foundation and the University of Tulsa to advance understanding of how socio-ecological systems can adapt sustainably to increased climate change and variability in the state.
Oklahoma was one of five states to receive a $20 million National Science Foundation Experimental Program to Stimulate Competitive Research grant to perform strategically aligned, innovative research over the next five years. The Oklahoma State Regents for Higher Education will provide an annual $800,000 match.
"The knowledge obtained from this project will be used to empower managers to effectively adapt social and ecological systems to climate variability and educate Oklahomans about the expected consequences of regional environmental change," said Alicia Knoedler, co-principal investigator on the project and OU associate vice president for research.
Three interlinked research focus areas will examine complex human, climate and natural resource systems. An observatory network, a forecasting system and a decision support system will each address social and ecological systems. The project is innovative in addressing each of these areas in tandem as well as their interactions:
(1) A socio-ecological observatory augmented by Oklahoma's existing weather, water and climate observational assets to specifically focus on climate-responsive and adaptive components of coupled human and natural systems research in Oklahoma.
(2) A socio-ecological modeling and prediction system to integrate qualitative and quantitative data from the observatories and to examine systematically insights from disciplinary and integrated perspectives.
(3) A decision-support system to provide researchers, educators and practitioners with the data, models, tools and scenarios to explore and understand the social and ecological impacts of decisions related to a specific need through a newly-developed statewide water portal.
The Oklahoma project (1) leverages core strengths in weather-water-climate, environmental sociology, high-performance computing, data assimilation, numerical modeling, remote sensing, agriculture and terrestrial ecology; (2) adds new faculty, capabilities and infrastructure, particularly in social sciences, coupled human and natural systems research and ecological informatics; and (3) significantly advances efforts to integrate these strengths around the central research theme of socio-ecological adaptation to climate change, with a particular focus on water availability.
Expected outcomes for this project include: a first-of-its-kind statewide socio-ecological observatory network designed to provide a systems-level understanding of the coupled human and natural system under a variable climate; a fully integrated socio-ecological modeling and prediction capability designed to integrate qualitative and quantitative approaches and to systematically examine insights from both disciplinary and integrated perspectives; a pilot decision-support system that provides researchers, educators and practitioners the data, models, tools and scenarios to explore and understand the social and ecological impacts of management and policy decisions; a cross-disciplinary and diverse team of researchers focused on adaptation to climate change research; and cross-disciplinary undergraduates, graduate and post-doctoral training in coupled human and natural systems research.
Oklahomans will benefit from this significant investment in a variety of ways. Outreach activities will fully engage students and the public through new STEM programs, mentoring and workshops specifically targeting females, Native Americans and other minorities, while K-12 activities will focus on rural populations. A STEM-educated workforce is a central visions of the state's science and technology plan, which recognizes the need for full engagement from K-20. OU's K20 Center specialists will assist K-12 teachers in translating thematic science content into classroom lessons that will be shared across the state.
The project will leverage extensive existing research assets at OU and across the state. Among those assets are the National Weather Center, including the DOI South Central Climate Science Center and the Oklahoma Climatological and Water surveys; the Center for Risk and Crisis Management; one of the nation's largest and most diversified environmental sociology programs; the Oklahoma Cooperative Research Institute; extensive cyber infrastructure at the OU and OSU Supercomputing Centers; the Center for Analysis and Prediction of Storms; the Corix Institute for Water and Sustainability; and the K20 Center.
EPSCoR, originally developed by NSF, is designed to expand research opportunities in states that have traditionally received less funding in federal support for university research. Oklahoma EPSCoR is an affiliation among colleges and universities, industry and research institutions. Its mission is to make Oklahoma researchers more successful in competing for research funding. The program is also funded through an award from the State Regents.
###
REPORTER/MEDIA CONTACT & STORY BY:
Jana Smith, Director of Strategic Communications for R&D
(405) 325-1322, jana.smith@ou.edu
Latest News
Wednesday, March 08, 2023
Wednesday, January 25, 2023
Wednesday, January 25, 2023
Upcoming Events
Tuesday, March 28, 2023 -

8:00am

-

12:00pm
Monday, April 10, 2023 - 8:30am
-
Tuesday, April 11, 2023 - 3:30pm